Robert Traer
< Back to author list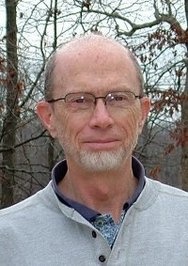 Robert Traer served as the executive director of the International Association for Religious Freedom from 1990-2000, and in that capacity represented the work of the IARF on religious freedom at the United Nations. Dr. Traer now teaches courses on ethics at the Dominican University of California in San Rafael. In 2002 he was a Resident Scholar at the Tantur Ecumenical Institute for Theological Studies in Israel. In the spring of 2005 he served with the Ecumenical Accompaniment Program in Israel/Palestine, which is sponsored by the World Council of Churches, and in June 2005 he participated in the Critical Moment Conference in Geneva convened by the World Council of Churches and also drafted the conference report. He is a retired minister in the Presbyterian Church (U.S.A.) and a member of the Bar of the State of Colorado. His writings on human rights are available at
http://religionhumanrights.net
, and his writings on environmental ethics are at
http://doingethics.com
. His work on Christian faith, ethics and interfaith dialogue are at
http://christian-bible.com
. He and his wife, Nancy, have been married forty-one years and have five children, including two adopted daughters from Asia, and six grandchildren.
Education:
Graduate Theological Union, Ph.D. in Comparative Religion (1988)
School of Law of the University of California at Davis, J.D. (1976)
Divinity School of the University of Chicago, D.Min. (1969), M.Th. (1967)
Carleton College, B.A. with Distinction (1965)
Publications Include:
Doing Environmental Ethics (2009)
Doing Ethics in a Diverse World (with H. Stelmach) (2008)
Jerusalem Journal: Finding Hope (2006)
Faith, Belief, and Religion (2001).
Quest for Truth: Critical Reflections on Interfaith Cooperation (1999).
Faith in Human Rights: Support in Religious Traditions for a Global Struggle. (1991).
"U. S. Ratification of the International Covenant on Economic, Social, and Cultural Rights," in Promises to Keep: Prospects for Human Rights, ed. Charles McCoy (2002).
"Ending Religious Violence," Dharma World, Vol. 31 (Jan./Feb. 2004): 9-13.
"Our Interfaith Challenge at the Beginning of the Twenty-first Century," World Faiths Encounter, No. 29 (July 2001): 13-21.
"Beyond 'Religion and...'," Breakthrough News, Global Education Associates, (Sep.-Dec. 2000): 1-3.
"Faith in Human Rights." Church & Society, 88, no. 4 (March/April 1998): 46-58.
"Beyond Tolerance: Call to Repentance," Faith & Freedom, 49, (Spring/Summer 1996): 47-51.
"Thinking Globally, Acting Locally, Faith & Freedom, vol. 48, no. 141 (Autumn/Winter 1995):152-56.
"A Confessional Approach to Interfaith Cooperation." Visions of an Interfaith Future: Proceedings
of Sarva-Dharma-Sammelana, ed. Celia and David Storey (Oxford: International Interfaith Centre, 1994), 318-330.
"Religious Freedom." A Sourcebook for the Community of Religions, ed. Joel Beversluis (Chicago: The Council for a Parliament of the World's Religions, 1993), 114-15.
"Religious Freedom at the End of the 20th Century." Church & Society (Sep./Oct. 1992): 38-50.
"Nonadversarial Conflict Resolution." Dharma World, 19 (Jan./Feb. 1992): 29-31, 35.
"Faith in the Buddhist Tradition." Buddhist-Christian Studies, vol. 2 (1991): 85-120.
"Christian Support for Human Rights in Latin America," International Review of Mission, vol. 80, no. 318 (April 1991):245-49.
"Human Rights in Islam," Islamic Studies, vol. 28, no. 2 (Summer 1409/1989):117-29.
"On Human Rights: The U.S. Lives in a Glass House," Human Rights 16, no. 1 (Spring 1989).
"Christian Support in Asia for Human Rights," Asia Journal of Theology, vol. 3, no. 2 (October 1989):670-83.
"Abolishing the Death Penalty, The California Prisoner, (August 1989):8, 10, 12.
"Chinese Views on Human Rights," China Notes, (Autumn 1988):1-3.
"Religious Communities in the Struggle for Human Rights," The Christian Century (September 1988):835-38.