Steven Foster
< Back to author list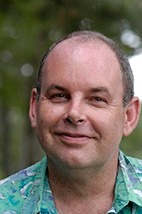 Best-selling author, photographer, consultant, and herbalist, Steven Foster, has 39 years of comprehensive experience in the herbal field. He started his career at the Sabbathday Lake, Maine, Shaker's Herb Department—America's oldest herb business dating to 1799.
As an international consultant in medicinal and aromatic plant technical and marketing issues, Foster has served on projects in Argentina, Armenia, Belize, China, Costa Rica, Egypt, England, Germany, Guatemala, Japan, Montenegro, the Netherlands, Peru, the Republic of Georgia, Switzerland, Trinidad and Tobago, Vietnam and elsewhere.
Steven has 17 books published. He is senior author of three Peterson Field Guides, , including A Field Guide to Medicinal Plants and Herbs (with Dr. James A. Duke), 2nd edition, 2000, A Field Guide to Western Medicinal Plants and Herbs with Christopher Hobbs, (2002), and A Field Guide to Venomous Animals and Poisonous Plants of North America (with Roger Caras, 1995 and many other books. Other titles include Tyler's Honest Herbal 4th edtion (with Varro Tyler) and the 1999 Independent Publisher's Association's Best Title in Health and Medicine—101 Medicinal Herbs. Foster is senior author of National Geographic's A Desk Reference to Nature's Medicine (with Rebecca Johnson), a 2007 New York Public Library "Best of Reference." He has also authored over 800 articles for numerous trade, popular and scientific periodicals. An acclaimed photographer with thousands ofimages in his stock photos files, Foster's photographs appear in hundreds of publications. He is Associate Editor of HerbalGram, and Chairman of the Board Trustees of the American Botanical Council in Austin, Texas. Steven makes his home in Eureka Springs, Arkansas.