Temple Bailey
< Back to author list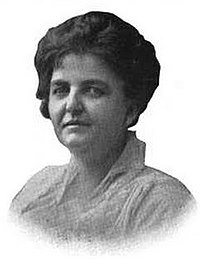 Known as "Queen of the Romantic Novel", Irene Temple Bailey was born in Petersburg, Virginia. Her childhood was spent in Washington, D.C., and she attended a girls' school in Richmond, Virginia. In the early 1900s, she had her fiction published in national magazines such as The Saturday Evening Post, Cavalier Magazine, Cosmopolitan, American Magazine, McClure's, Woman's Home Companion, Good Housekeeping, and McCall's.
Her success with short stories inspired her to try her hand at books, and her first novel,
Judy
, was published in 1907. She eventually wrote over 25 best-selling books and became one of the most successful authors of her time. Later she also ventured into screenwriting; in 1914 she wrote the screenplay for the Vitagraph Studios film
Auntie.
Temple Bailey is probably most famous for her short story, "A Parable of Motherhood."
Source:
https://www.findagrave.com/memorial/1...