Tim McNeese
< Back to author list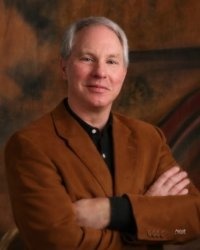 The author of over 100 books for children, middle-grade, high school, and college readers, Tim McNeese focuses on historical themes ranging from American history to the history of Western civilization. His works are written typically to enhance the classroom learning experience. McNeese's books deal with elements of history from battles to presidents, as well as methods of transport and construction. He has also written more than a dozen biographies on historical figures from Marco Polo to General H. Norman Schwarzkopf. His seven-volume "American Timeline" books, twelve-volume "A History of Civilization," books, and seven-volume "The American Experience" books are all published by Milliken and are used in classrooms across the country. McNeese has also published with several other publishers in both the United States and Great Britain. A former teacher of history at the middle school and high school levels, and currently a college professor, McNeese brings the training of a professional researcher and educator to his books, which are known for their accuracy of detail and use of contemporary materials and eyewitness accounts.
"I have formed a career around both teaching and writing," says McNeese. "Though sometimes requiring a tricky balance of time, energy, and resources, I enjoy both profoundly and receive a great deal of satisfaction from each. It has provided many payoffs for me, both personal and professional. Although I am currently teaching college students, writing for a younger audience has remained important to me. I found my niche writing for the middle grade and high school crowd a long time ago, and I have no intention of abandoning them any time soon. I get a personal kick out of knowing I am writing books that introduce young, eager students to their first taste of subjects ranging from the Great Wall of China to nineteenth-century stagecoaches."
McNeese was born in Nebraska in 1953, and received his college education at York College in Nebraska, Harding University in Arkansas, and at Missouri State University, where he earned a master's degree in history in 1981. His writing has earned him a citation in the library reference work Contemporary Authors and multiple citations in Best Books for Young Teen readers.
He began his teaching career in 1976; ten years later he wrote his first history books for young readers, the "American Timeline" books, targeted at grades seven to nine, including individual titles such as Settlements, 1607-1755. In 1993, after he had begun teaching at the college level, he produced eight titles in the "Americans on the Move" series for Crestwood House. This middle grade series traces the development of different modes of eighteenth-and nineteenth-century transport in the United States, from canal traffic and stagecoaches to turnpikes. Blending black-and-white illustration with informative text, McNeese is "especially good at choosing incidents and anecdotes to illustrate these brief histories," according to Joyce Adams Burner in a School Library Journal review of America's First Railroads and other books in the series. Burner further praised the books as "well organized, and . . . useful for reports." In America's Early Canals, McNeese serves up an introduction to several of these, such as the Potomac Canal, the Chesapeake and Ohio Canal, and the Erie Canal, providing interesting facts about who built the passageways and how boats moved along their waters. Reviewing both America's Early Canals and From Trails to Turnpikes, Booklist's Carolyn Phelan found that both titles "offer useful information about aspects of early American travel."
Similarly, McNeese investigates great feats of construction through the ages in the "Building History" series, including the titles The Panama Canal, The Great Wall of China, The New York Subway System, and The Pyramids at Giza. While many history books for younger readers focus on the political machinations behind such monuments, McNeese con
Books By Tim McNeese
Displaying all 3 products