Toni Orrill, M.Ed.
< Back to author list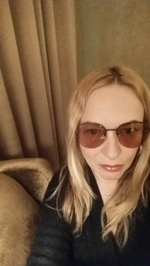 Toni Orrill began writing poems and plays in her backyard for neighborhood performances. She loved phonics and was extremely imaginative as a child. She attended an exclusive girl's college, Newcomb College of Tulane University, New Orleans.
The Glorious Summer, and its sequel, The Broken Fall, which placed her on the Barnes and Noble Louisiana Women's History Month author list, are available.
Toni is a novelist, poet and artist. Her poetry and blogs have been featured on
www.nola.com
, New Orleans' premier news website. Her short story "Little Anglo" has been published on regional storytelling e-outlet and she has been featured on WorldNews.com.
Orrill is currently finishing Poppy King: The Novel Series, an American family saga, due out in 2019. Based in News Orleans, and along the South Coast, the novel has been dubbed "Flannery O'Connor meets Steel Magnolias."
She lives near New Orleans and writes with her doxie Martha on the floor.
No results
We couldn't find a match for these filters.
Please try another choose.